Symphony is our latest asset to any car dealer looking for flexibility in a website. Working in a modular format, Symphony comprises of hundreds of modules for various application that can be slotted into your homepage in any position and colour / style. Internal pages can also be chosen to suit your design / look with various options that can be changed at the flick of a switch.
What does a Symphony Module do?
A Symphony module could be one from many categories that has various applications such as finance engagement, finance banners, welcome sections, featured car layouts, location layouts, branding emphasis, testimonials, highlighters / explainers, social media, interactive weather reporting for your area and many more all for a simple fee of £100 + VAT per month.
What's more is you can change any text displayed on your homepage within a Symphony module direct from your admin panel putting you in full content control.
Do I get a DMS with Symphony?
Can I take online payments for reservations?
Yes! All Symphony sites have reservation integration included with no monthly charge. To activate this there is a one-time actiavation / setup fee of £50 + VAT to link our system to your payment provider and brand it up to match your website image. Once a payment has been successfully taken the vehicle will be marked as reserved on your website and you will be notified immediately.
Does Symphony cater for SEO?
Absolutely! All Symphony sites are geared up to push your cars in your local area / county. Specifically formatted URL's for your stock pages are included with write-ups for each marque of car / van at the bottom of your category pages to greatly assist your search engine placement without you having to lift a finger! If you want to change these write ups you have the ability to write your own should you wish.
What makes Symphony different to other media company websites?
It not only allows you to be in full control of your content but its extremely fast to include a new module, rearrange modules in order to highlight what you want and in the fashion you want. Custom modules can be built on request.
How long does it take to set up?
As soon as you sign up, we send you a comprehensive form to address in order to supply us with as much information as possible about your business so we can build your site right first time. As soon as this form is submitted we can get a site up and running in three days.
Can I control my stock from Autotrader?
Yes, you can send your stock from Autotrader to Car Dealer 5 which gets updated four times per day.
SPECIAL OFFERS TO CAR DEALER 5 CUSTOMERS

VISITORCHAT
30 day free trial FULLY MANAGED chat service for Car Dealer 5 customers worth over £100 + VAT No obligation trial.

AUTOMATED SOCIAL MEDIA POSTING
Get one month FREE from Auto.Social worth £35 + VAT to get your social media posts automated from your stock. A no obligation trial.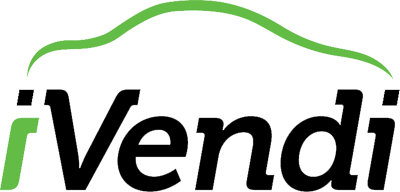 IVENDI
An exclusive offer of £150 off iVendi Finance Checker (two months free) when you sign up for iVendi calculators through Car Dealer 5 *** Call 0330 2290028 for this offer only ***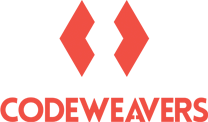 CODEWEAVERS
Sign up with Codeweavers to get finance on your website and get two months FREE though Car Dealer 5 worth £100 + VAT. A no obligation trial.